This Online Course is Coming Soon!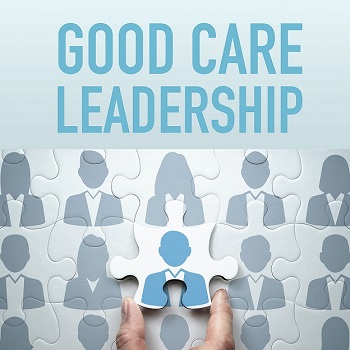 This essential training and development course addresses the need for frontline health and social care staff to become effective leaders through a simple but powerful framework.
Course Description
Good frontline leadership is vital to improving morale and care quality in health and social care teams. This is never more important than at a time when services are stretched and when chronic and persistent poor care, neglect and abuse continue within inpatient and residential health and social care settings. Most leadership training approaches stress having good clinical skills but pay little heed to how best to increase the positive influence that frontline staff can have on their teams and work environment. This essential training and development course addresses that need through a straightforward and powerful leadership framework. CPD accredited, the video presentations and exercises will help frontline leaders in all service settings to:
increase self-confidence
promote the articulation and practice of caring values
enhance the appropriate use of authority
increase the individual's ability to motivate others in their team.
The simplicity and effectiveness of the approach comes from careful analysis of poor care and ways to prevent it happening, and a distillation of the theories of good care leadership, based on psychology, psychotherapy and nursing studies. Its flexibility means that it can be used for group training or for individual leadership development.
Principles of the course
1. Respect for frontline care staff
The whole course is based on the notion that the people best placed to improve care in hospitals, homes and other service settings are already working in them. These are the people with the knowledge, skills and values who have the potential to really make things happen. Their hard work and dedication are rarely recognised. Also, they have great potential for development if only they are given the right environment to flourish.
2. Attending to solutions and strengths
is far more helpful than focussing on weaknesses and mistakes. Frontline care professionals are always trying their best and much of the time they are doing well. Criticising them for being less than perfect is likely to lead to demoralisation and resentment. Instead, on this course we look at people's strengths and what they are doing right. Paying attention to what works and doing more of it is a very practical approach.
3. Culture matters at least as much as personality
Whilst 'character' is important in caring it is also essential that all professionals are surrounded by an environment, a 'culture', that nurtures their good practice and makes it natural for them to perform at their best. Fortunately, part of the situation is directly under the influence of frontline staff, especially the leader. This is the emotional and psychological culture of the workplace. All staff in a care home, on a ward or other service setting contribute to their workplace culture and can help make it more positive and supportive. Whilst it is usual for the more senior staff to have the most influence it is clear that junior staff can also be important influencers too.
Who might benefit from this course?
This course will be of benefit to any frontline health or care professional who has a leadership or supervisory role over other staff members.
In nursing and residential care homes, supported living and other supported settings for people with learning disabilities, autistic people, older people, those with mental health needs or disabilities, this would include:
nursing and care home managers
shift leaders
nurses
senior care workers
senior support staff and team leaders.
In hospitals, clinics and other healthcare settings this would include:
Modern matrons
Ward managers
Staff nurses
Doctors
Other clinical and allied professionals
Social workers
Clinical and health psychologists
Organisational and team development
This online learning is applicable to organisational and team development in a wide range of settings, for example:
Managers of a learning disability service could use the course with senior carers to develop their leadership potential in transforming existing provision.

Managers or senior carers in a care home for older people could use it to develop their staff in order to boost morale and improve quality of care.

An NHS Trust Training Department could use it to bring staff from many wards together for a large training exercise to ensure that leadership skills are widely cultivated throughout the Trust.
For organisations or teams interested in undertaking this training, Pavilion can provide be-spoke elements, for example, webinars with the course leader, Paul Whitby, at various stages of the course, in order to provide additional support and ensure that the benefits are maximised.
Timings and CPD
Each of the five sessions takes between 2.5–3 hours, so the total time required for the course is two and a half days. There is also a need for a follow-up session for reporting on the projects that were planned in Session 5; this will need to be arranged according to local needs and according to whether the course is being undertaken by an individual, a team or an organisation. The course is accredited for Continuing Professional Development and time spent can be included in CPD logs. As each element is completed, this will be shown on screen.
About the Author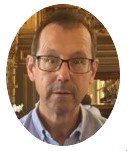 Paul Whitby, was formerly a psychiatric nurse and is now a clinical psychologist. He contributes to the Bath University Clinical Psychology course and the Aneurin Bevan NHS Trust management development course. He started his career as a psychiatric nurse and for a while was a Charge Nurse at the Bethlem Royal Hospital before completing his Clinical Psychology training.
Throughout his clinical psychology career, Paul has worked on wards alongside the nursing staff. He believes that his experiences have given him a unique insight into the problem of variability in the quality of care offered in different care homes and wards, why some places succeed and other do not.
Paul has been involved in training at various levels for many clinical disciplines in the NHS. He is also a trustee of a local dementia charity. He edits the Faculty of the Psychology of Older People Bulletin (a British Psychological Society periodical).