Reforming the mental health act: what will this mean for people and services?
Recorded Wednesday, 19 May 2021
A long-awaited overhaul of the Mental Health Act 1983 has been formalised by the Department of Health and Social Care in a white paper proposal. The reforms will potentially transform mental health care to a greater focus on prevention and individual patient needs.
The changes to the Mental Health Act will have particular importance to for the care of people with learning disabilities and/or autism, and for people from Black communities through the proposed tackling of racial disparities in mental health services and the piloting of culturally appropriate advocates.
In this seminar, we will be examining what the changes to the Mental Health Act will mean for mental health services across the country and especially what the changes will mean for people with learning disabilities and/or autism and for people from Black communities who encounter mental healthcare services. Additionally, the speakers at this event will also explore what more needs to be done to improve standards of care post-reform.
Presenters
Alison Cobb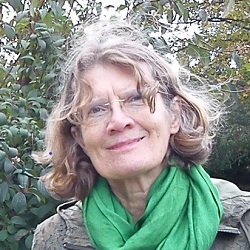 Alison is based in south east London and is the senior policy and campaigns manager of Mind, and currently leads their policy development of the Mental Health Act reform. Her educational background is in social policy and the information sciences. And she has previously worked at Mind in various information, policy, and campaigning roles.



Dr Adrian J B James FRCPsych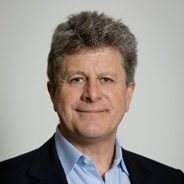 Adrian was elected President in 2020. He holds this role until 2023 and leads the RCPsych on behalf of its members and associates.
Adrian is Consultant Forensic Psychiatrist at Langdon Hospital in Dawlish, Devon. He is a former Medical Director of Devon Partnership NHS Trust and Founding Chair of the School of Psychiatry at the Peninsular Deanery (2006-2008).
He was the elected Chair of the South West Division of the Royal College of Psychiatrists (2007-2011) and sat on the College Council in this capacity. In 2010 he was appointed Chair of the Westminster Parliamentary Liaison Committee of the Royal College of Psychiatrists (attending the three main Party Conferences 2011-14 in this capacity).
He was Clinical Director for Mental Health, Dementia and Neurology, working for NHS England South West (2013-2015, interim from 2012-13). He has also acted as a Reviewer and Clinical Expert for the Healthcare Commission and its successor organisation the Care Quality Commission (CQC).
He has chaired expert review groups on Integrated Care Systems, Cannabis, Prevent and Learning from Deaths. In addition, he set up the Quality Improvement (QI) Committee and Workforce Wellbeing Committee at the College.
Dr Jane McCarthy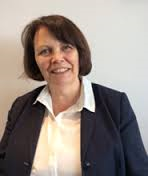 Dr Jane McCarthy is Associate Medical Director/Appraisal Lead & Medical Lead for Learning Disability Service with the Sussex Partnership NHS Foundation Trust. She is Honorary Associate Professor in Psychological Medicine, University of Auckland, New Zealand and  Visiting Senior Lecturer, King's College London. She is an elected member of the Executive Committee of the Psychiatry of Intellectual Disability Faculty of Royal College of Psychiatrists.
Dr McCarthy has over 25 years of experience as a Consultant Psychiatrist In Intellectual Disability working for the past decade in forensic services including medium and low secure inpatient services for people with intellectual disability and autism. More recently she has worked in community based forensic services both in New Zealand and England.
Dr. McCarthy's key research interests include the needs of defendants and prisoners with intellectual disability and autism. She has edited six textbooks and is editor of the journal titled 'Advances in Autism: International outcomes in education, health and care'.