Training the trainers
A  course for use in educational, community and secure settings to assist in
successful transition from childhood to adulthood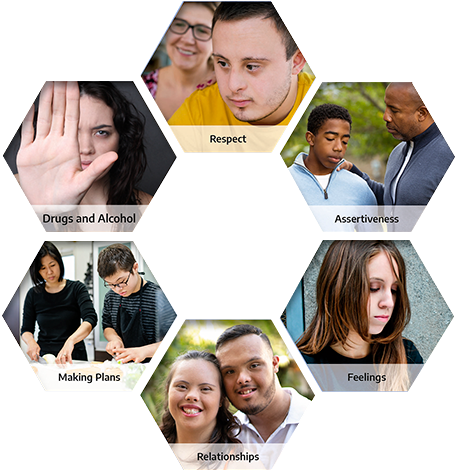 This engaging  Training the Trainers course is designed to equip health, education and social care staff with the confidence, skill and enthusiasm to run sessions on developing personal and social skills (PSS) with young people and adults with special educational needs and disabilities (SEND). It is designed to support the use of the following published resource, although will be of benefit to those who are designing or using other resources to deliver PSS:
Developing Personal and Social Skills for Young People and Adults with SEND. A course for use in educational, community and secure settings to assist in successful transition from childhood to adulthood by Sue Sutton
Sue Sutton, who developed the PSS course, takes you step-by-step through preparing and running effective and enjoyable sessions.
Access
Is available 24/7 through "My Account" once registered
Learn
In the time that best suits you!
Track progress
Print out and revisit course work any time
Achieve 
Certificate of completion 
Course Description
A short Training the Trainers course that can be used by individuals, pairs or small groups to develop skills and confidence in running personal and social skills programmes with young people and adults with special educational needs and disabilities (SEND) in a wide range of settings.
The course is divided into 5 themed sessions that can be explored during one full day, or in smaller time slots:
Preparation

Respect and rules

Assertiveness and independence

Feelings and relationships

Making plans
Who might benefit from this course?
About the Author
Assessment and CPD
Group discounts for 3
or more
participants are available.
Please enquire and provide us with further details.
You may also be interested in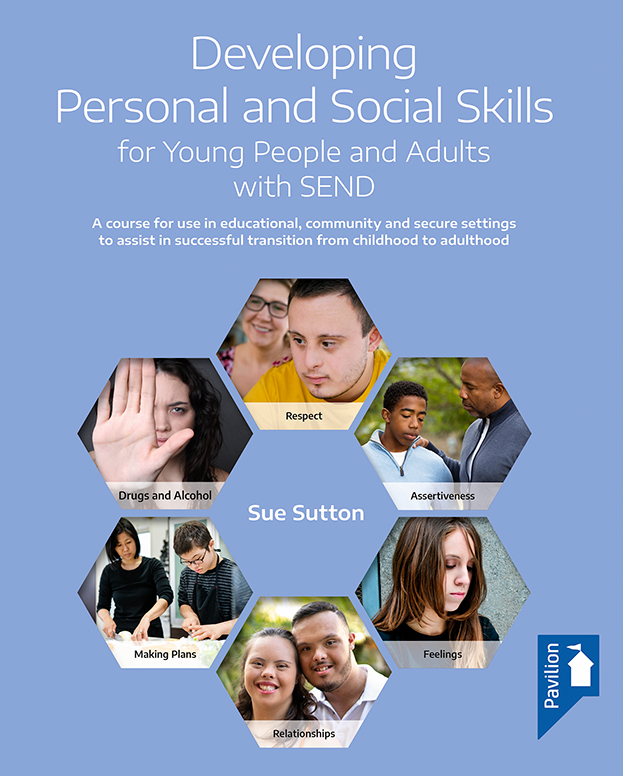 Developing Personal and Social Skills course pack
This course pack is based on and used for working with clients directly and was the inspiration for the online course. This course pack is a great addition to the above online course and can be ordered directly from Pavilion Publishing.