Free to be Me – Holistic Cognitive Behaviour Therapy
Reflections by the author, Dr Hilary Garraway, providing an overview of the evolution of works, Free to be Me, and its companion book, Holistic Cognitive Behaviour Therapy. This talk is a great introduction to her research and methodology as well as advanced thinking into CBT.
I really appreciate your generosity with this material, Hilary.
Thank you, great and exciting approach.
this will be such a useful resource for MHServices, thanks.
Thanks Hilary . I have attended the course and it is very well put together and as a therapist I would recommended attending the course and also I would use the handouts in my practice
Thank you Hilary, what a great achievement to provide us with this resource
I think it's amazing value! We've bought it already!
I ran the course and found the material excellent and very easy to use and follow.
Free to be Me 
Holistic Cognitive Behaviour Therapy
This course manual provides the guidance and resources needed to run an Holistic Cognitive Behaviour Therapy 'Free to be Me' course with individuals or groups, including clinical and non-clinical populations. 
Free to be Me Companion book
Holistic CBT is explained as a new strengths-based, solution-focused and creative model, exploring people's identity and potential within their individual context, and recognising a body-mind-spirit link.
About the Author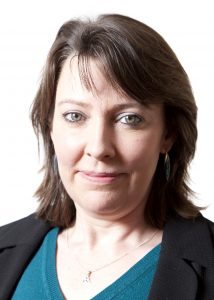 Dr Hilary Garraway is an experienced consultant clinical psychologist and BABCP accredited CBT therapist, supervisor and trainer. She has over thirty years of therapy experience in various settings and is currently working full time as an adult psychology lead in Barnet, Enfield and Haringey Mental Health Trust. Before that she worked in Early Intervention in Psychosis teams as well as having a successful private practice. Hilary has trained in person-centred art therapy, ecotherapy and therapeutic creative writing. Hilary also trained as an adult education teacher and is an honorary lecturer at University College London, University of Hertfordshire and King's College London. Hilary is a trustee of the Whole Person Health Trust which seeks to promote a more holistic approach to medical care. She is trained as a spiritual director and has an interest in contemplative spirituality and is the former chair of the National Spirituality and Mental Health Forum and former British Psychological Society spirituality lead.