Pavilion ELT Dip In and Do Day 2023
Discover a range of practical, creative teaching ideas and activities from a unique 90-minute dip into our key titles that you can then do with your English classes.

In this free 90-minute online event, Kirsten Holt will be sharing a range of practical teaching ideas and activities from a wide spectrum of Pavilion ELT titles, for you to then use with your classes. Plus, you will get exclusive discounts on the featured books during the session!
Short Presenter Bio
Kirsten Holt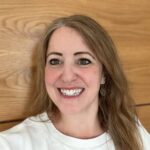 Kirsten Holt is the Head of Pavilion ELT at Pavilion Publishing and Media, having been involved in the ELT industry in many guises for the past 30 odd years – as a teacher and materials writer, teacher trainer, trainer of teacher trainers, school manager, editor and then publisher. Kirsten is passionate about supporting teachers, teacher trainers, authors and editors in their continuing professional development throughout their careers and has enjoyed watching the people she has mentored over the years go on to flourish in their chosen path. She believes that learning never stops – especially when we respond to the evolving needs of language teaching – so encourages experiential learning, self-reflection of our own teaching/teacher training practice, and the sharing/exchanging of teaching experiences, research and ideas, with constructive discussion. Kirsten is looking forward to sharing practical ideas and activities from Pavilion ELT's popular series Teaching English and ETpedia.